Forest Watch in Action. . .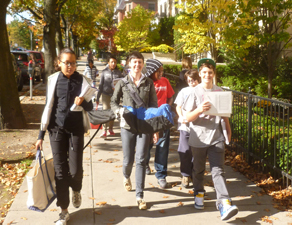 Urban schools also participate in Forest Watch. In Brookline, MA, students from Meridian Academy walk two blocks to a city park to visit their white pines.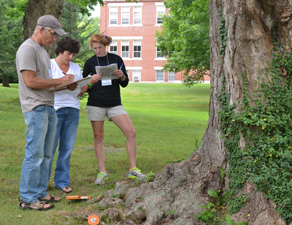 Forest Watch teachers experimented with a new method of counting needle retention. This may provide clues about recent stress among the pines. Read more…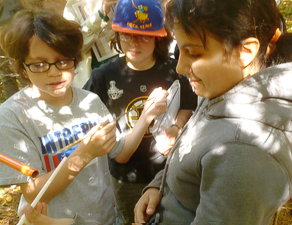 Coring a tree is one of students' favorite activities. The rings in the tree, as these Meridian Academy students are learning, tell a story of the tree's history.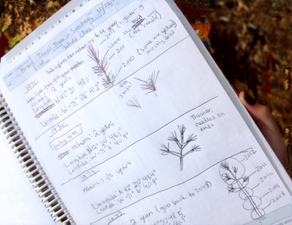 A student field notebook shows a white pine's location, height, diameter and more.  Careful recording of data is just one skill Forest Watch students learn.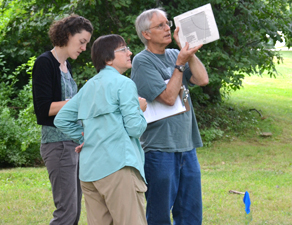 Students at Meridian Academy record the latitude and longitude of a white pine in their study of five trees in Brookline, MA.
Pine needles with orange blisters, black fungal fruiting bodies and dry tan coloring are appearing in northern N.H. and Vt. What is stressing the pines? Read more…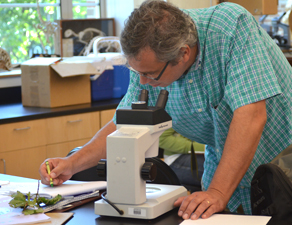 Wes Blauss, 6th gr. science teacher at Hansen Middle School, received the 2013 Gary N. Lauten award. Pictured (L-R) are Barry Rock, Wes Blauss, Martha Carlson, Michael Gagnon. Read more…